MARK YOUR CALENDAR
FOR THE 19TH ANNUAL WHITETAIL CLASSIC
SPORT SHOW & AUCTION 
MARCH 19th  –  22nd 2020
Admission is $5 kids 10 & under free Sunday is Ladies Day Free Admission To Ladies On Sunday
JACKSON COUNTY FAIR GROUNDS
1212 EAST QUARRY MAQUOKETA IOWA  
JUST 30 MINUTES SOUTH OF DUBUQUE IOWA & 30 MINUTES NORTH OF THE QUAD CITIES ON HWY 61
CHECK OUT OUR ONLINE AUCTION ITEMS BELOW!  
We will be holding a Firesale on Thursday night @ 6:45pm for non catalog items. Plan to attend!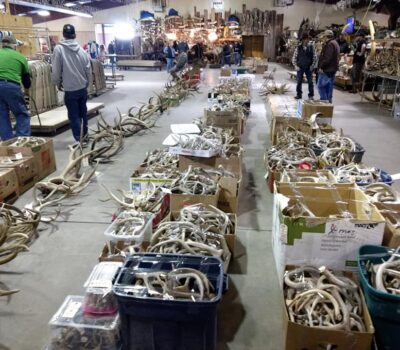 Attention Sellers !!
This Is A Nationally Advertised & Attended Auction !
We Had Bidders From Over 24 States In Attendance At Our Last Sale
We Also Offer Online Bidding To A Potential Half A Million Online Bidders!
Let Us Provide You With Superior Marketing For Your Treasures !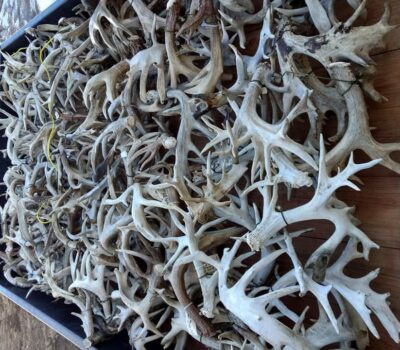 PLEASE READ THE FOLLOWING INFORMATION CAREFULLY
WE ARE EXPECTING A LARGE SALE ALL 3 DAYS
GREAT COLLECTIONS COMING FROM AROUND THE COUNTRY !
MORE ITEMS ADDED ALMOST DAILY EACH DAY
BUY IT NOW STARTS THURSDAY MARCH 19TH @ 5:00PM ON ALL NON CATALOG ITEMS!!
WE NEVER CHARGE A BUYERS PREMIUM FOR IN HOUSE BIDDERS !
THERE IS A BUYERS PREMIUM FOR ONLINE BIDDERS ONLY  TO COVER OUR TIME & EFFORTS
CAN'T MAKE IT ON AUCTION DAY? 
ATTENTION ! THERE IS A HUGE DIFFERENCE BETWEEN THE ITEMS THAT ARE ADVERTISED ON OUR WEBSITE & WHAT JUST SHOWS UP UNANNOUNCED RIGHT UP UNTIL SALE TIME !
THERE ARE ALWAYS HUNDREDS OF UNADVERTISED BARGAINS AT THIS SALE SO PLAN TO ATTEND !
WE ARE ADDING TO OUR CATALOG DAILY!
JUST SCROLL DOWN TO VIEW OUR LISTINGS!